There's nothing more magical, as a parent, than seeing your perfect offspring lavish one another with the kind of tender care they've learned from your perfect example. I mean… I assume. For other people, who actually set a good example and have kids who follow it. I hear this is a thing, anyway.
But no, in our house, it's more like… well, I'll let you see for yourself.
Monkey usually does the kids' laundry as one of his chores. And Chickadee almost always throws at least one pair of jeans into the hamper still threaded with a (not-to-go-in-the-wash) belt. Monkey has pleaded, cajoled, threatened… all with no results. So this weekend he did the laundry, found a belt, and created his own cautionary tale.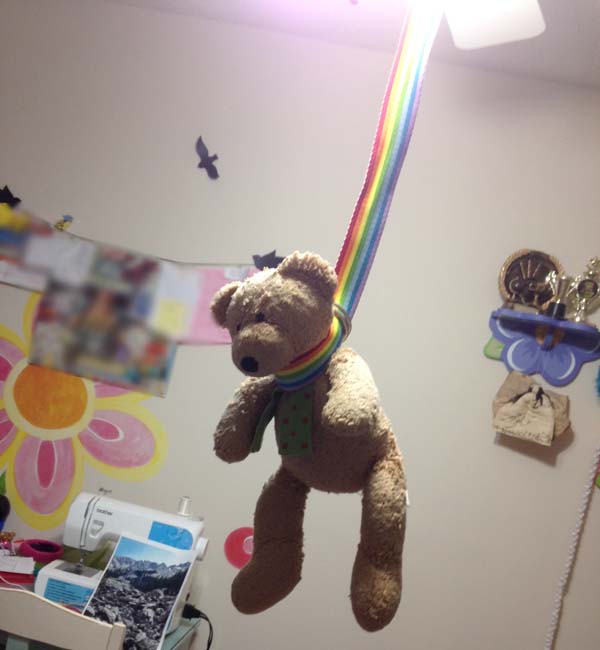 (That's Honey Bear, the only stuffed animal still hanging around in Chickie's bed. She was a gift from Kira after our scary car accident years ago.) (more…)