So the first day we were here, Zoey peed ALL THE TIME. Talk to her nicely? Pee. Speak to her sternly? Pee. Ignore her? PEE! And along with the incessant piddling, we had her leaping atop Licorice at every possible opportunity, and Licorice spending a lot of time making adorable little cranky-snarly sounds to try to tell Zoey to back off.
The second day, I guess my dad found a little cork and Zoey stopped peeing everywhere. She only spent half the day pouncing all over Licorice, and much time was spent with both dogs lazing in front of the stove, roasting their tender underbellies. Eventually there was some running around and bouncing of balls and the dogs were VERY NEARLY playing together, and then Licorice apparently tried to kill Zoey's Most Favoritist Toy—a very flat raccoon—and ZOEY snarled at LICORICE. Most surprising. And hilarious.
This morning, Zoey was put outside while Licorice ate her breakfast. And then Licorice went and laid down by the door to wait for Zoey to come back in. I suspect we've reached a truce. So I made Otto get out the camera.
I called to them and they came running.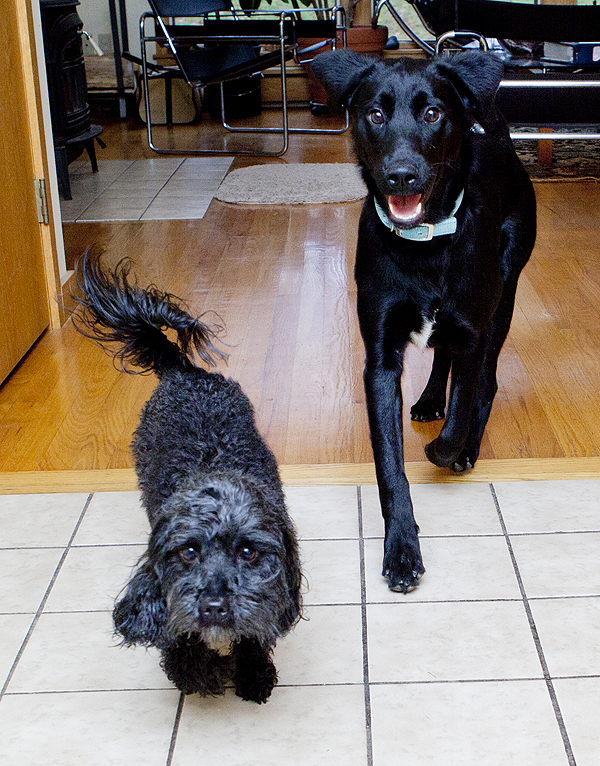 I may have mentioned that this particular pair would, in fact, make the absolute perfect "Dog and emergency back-up dog" pair.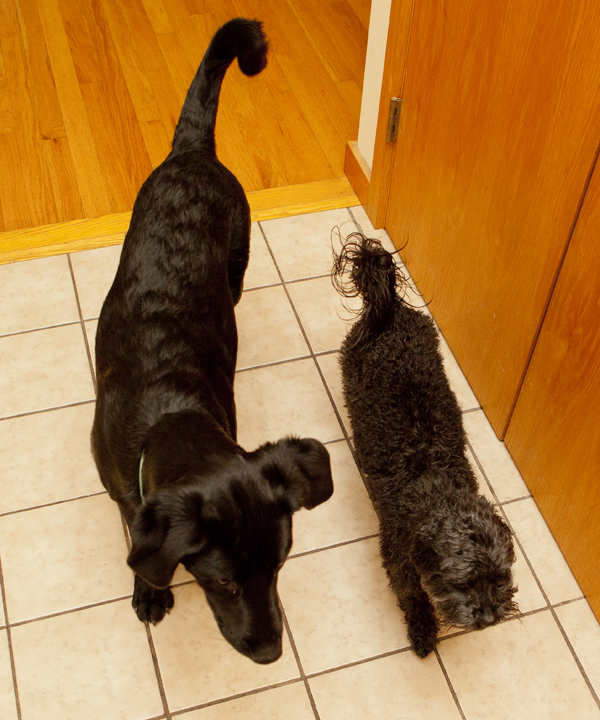 I had a ball. This was very exciting.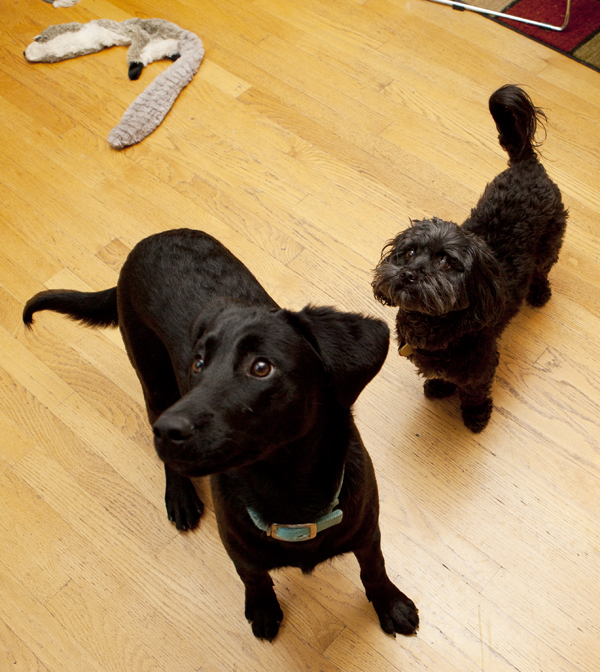 Licorice says it's no fair, Zoey always cheats. (Here "cheats" = "is so much bigger she gets it before Licorice realizes it's been thrown.")

Later, Zoey reminded Licorice not to touch her raccoon.

Licorice got the last laugh, though…

… because Zoey's not allowed on the furniture.
I'm telling you, the two of them are better than television.