I cannot remember the last time Duncan bit someone. Rather: I couldn't remember, BEFORE THIS WEEKEND. He's so sweet! So calm! That whole "biting people" thing is but a distant memory…
… which came back again while we were watching football this weekend. Otto and I cheered over a play while Duncan snoozed between us on the couch; Duncan leapt awake from the commotion and began barking; I tried to rub his head to calm him down, and he was… uhhh… not calm, it turns out, because I put my hand on him and he promptly snarled and CHOMPed down on my fingers. So. Had to set the "XX DAYS SINCE BITING THE HAND THAT FEEDS ME" counter back to zero on Saturday.
He's so old and cranky and confused, this dog. But also really cute.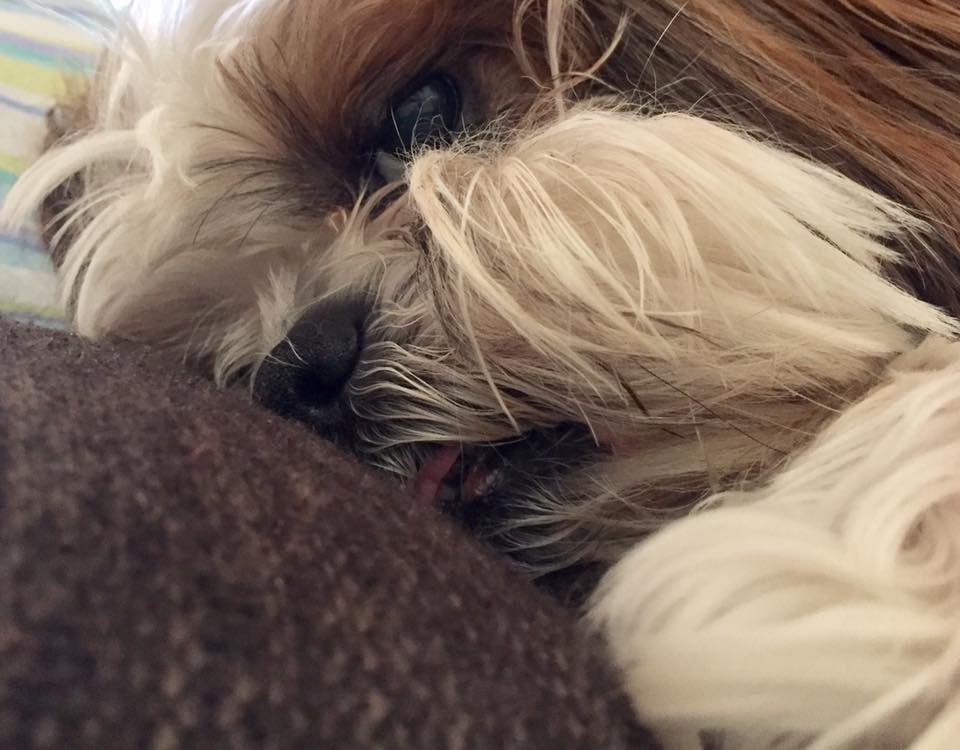 "Look at me, so cute and adorable and harmless-seeming. Bring your fingers over here, I'm hungry."
Anyway, I lived. But Duncan may be getting some coal in his stocking this year. (What do you mean, it's weird that my dogs have stockings?) This is the closest I'm going to get to a segue today with my still-sore bitten hand, so now if you're thinking about Christmas (or other holiday shopping), you should head over to Alpha Mom to get some holiday shopping ideas for teens, because this time of year tends to fly by in a blur.