There were a few things different, this year, as we tried to corral the kids for pictures and they rolled their eyes and bickered and insisted they were just plain over it. For one thing, even in wedges, and even on her tiptoes, Chickadee can no longer even pretend to be taller than Monkey. For another, I sent one of the pictures to Kira and she immediately sent back, "I don't mean to alarm you, but someone has swiped your baby boy and replaced him with an enormous man." (This is true. Also: Terrifying.)
We were having fun. Then Otto mentioned that this would be our last photo of two sets of shoes together on the first day of school. That's different, too. That's nothing short of miraculous, frankly.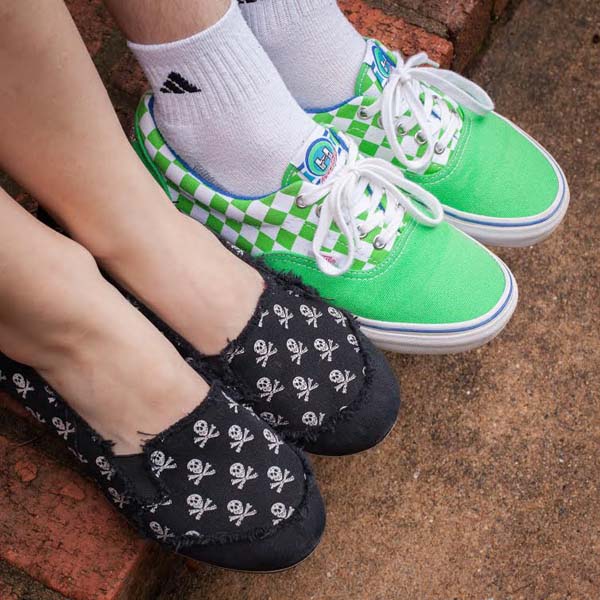 Senior year skulls, junior year WOW THAT IS BRIGHT GREEN.
We're in the final countdown to liftoff, and I've never been more excited. You can head to Alpha Mom for more details on why I won't be wasting any time being sad this year.