This isn't a real post, because if it was, I would probably be telling more vacation stories, none of which (thankfully) involve further car wreckage.
Nope, this is about the many comments left on yesterday's post about the flower my dad is sporting on his blazer. When we first learned we would potentially be having an on-the-spot wedding at the Grand Canyon, I felt certain that flowers were required. But real flowers in the Canyon seemed… complicated. So I went to Etsy—as one does—and it was there I discovered the awesome folks at Muncle Fred Art.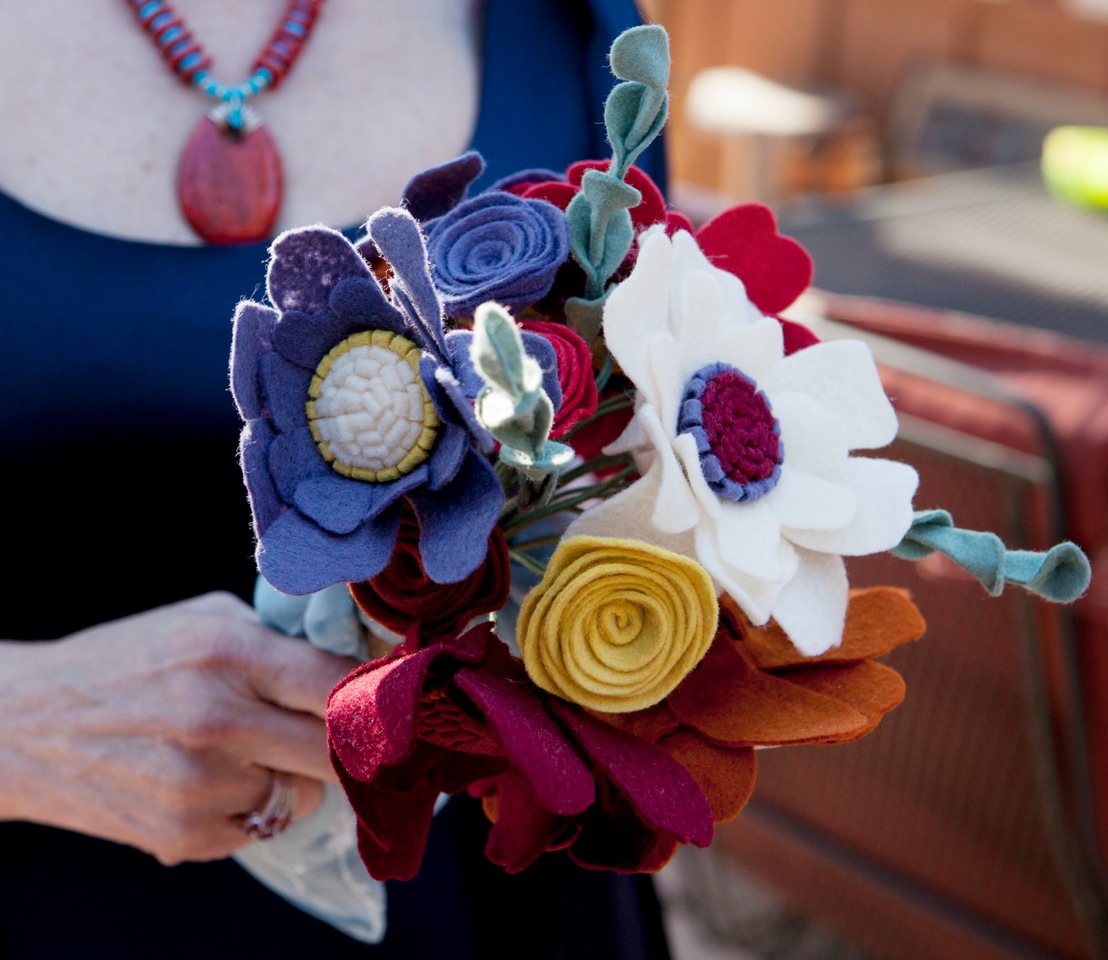 I was able to get my stepmom this lovely bouquet, and the coordinating flower for my dad (in my defense, yes, it's a giant boutonniere, but when I first ordered it I thought it would be attached to a t-shirt, not an actual blazer) (Dad kept asking if I'd forgotten the tubing and squeeze mechanism so he could use it to squirt people with water), and they let you customize the whole thing, from the flowers to the colors. And thanks to all of the wires in the flower stems I also got some Special Time with TSA on the way here, because apparently a carefully-packed felt bouquet looks a lot like a bomb when it goes through a scanner. Whoops.
Anyway, I have no affiliation with this seller other than that I am an incredibly happy customer, so I thought I'd tell you about that. Felt flowers travel well if you don't mind having TSA assume you're trying to blow them up, and they make a good keepsake, and the nice folks at Muncle Fred could not have been more helpful or kind when I contacted them and basically said ACK I NEED SOMETHING IN A HURRY FOR THIS IMPROMPTU WEDDING CAN YOU DO THAT?? (Their response: Of course. No problem. Also, your parents sound adorable.) (See? SO NICE.)
So there you are. If you need some custom felt flowers, now you know where to go.