While I am busy grumbling that my dad and stepmom are here for such a short time and I still have to work and go here and there, they are perfectly content to amuse themselves and dote upon the dog.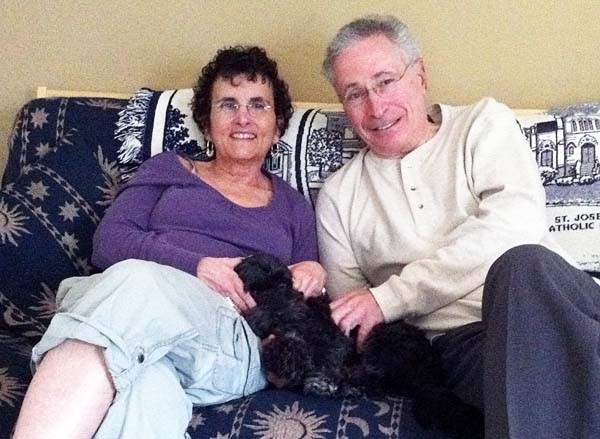 Licorice is clearly not enjoying herself in the slightest. I mean, sure, she normally spends the entire day sleeping under that futon and now she follows my parents around and jumps up to sit beside them and demand petting at every possible opportunity, but really, she's suffering on the inside.
As are they. Obviously.