She's just a bill, yeah she's only a bill…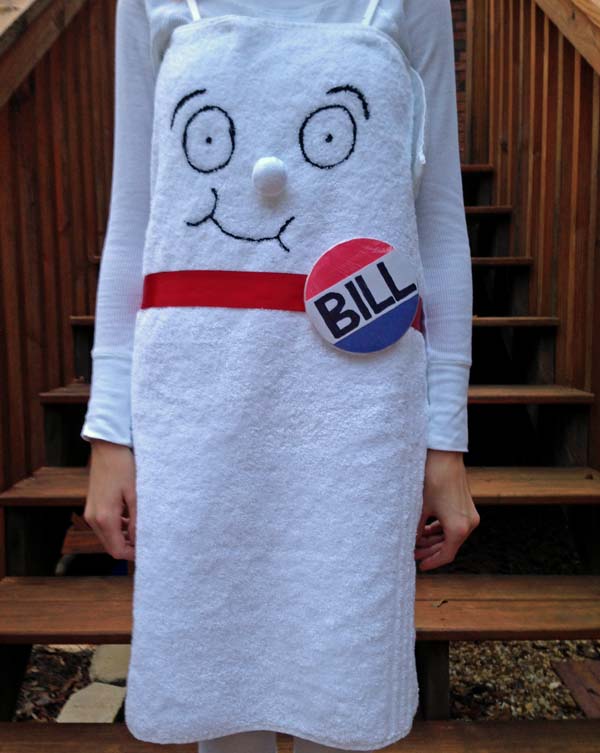 … and she's sitting there on Capitol Hill…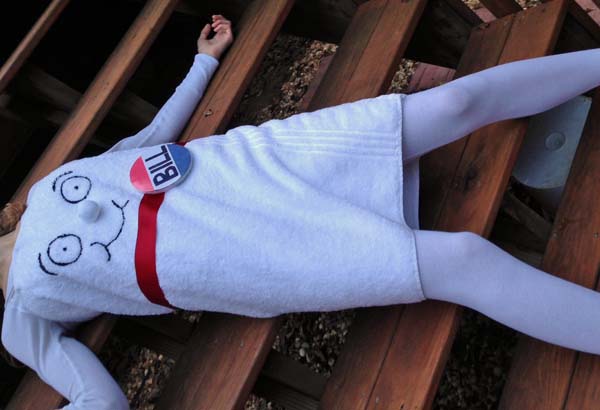 Me: That is not so much "sitting" as "laying there like you're dead," you know.
Her: I am SAD and DEJECTED. I am depressed that I'm not yet a LAW!
(Clearly she's committed to the role.)
And even though we were up late figuring out how to attach Bill's sash (stitch witchery to the rescue!), I think the final product is more than worthy of the extra credit promised to students who dress up as "an important part of history."
P.S. Thanks to Lisa at Condo Blues for providing great instructions!