Hey, how about we don't talk about that thing. Or that other thing, either. Okay! Great!
I've been spending a lot of time with my vegetables. Quality time, you understand. I pull grass up out of the boxes a blade or two at a time and marvel at the plants that flourish seemingly in spite of me and try to coax the puny ones back to vigor. It's very soothing.
In the meantime, I can't help but notice how beautiful our big oak out back looks when reflected in the swampy murk that is currently the pool: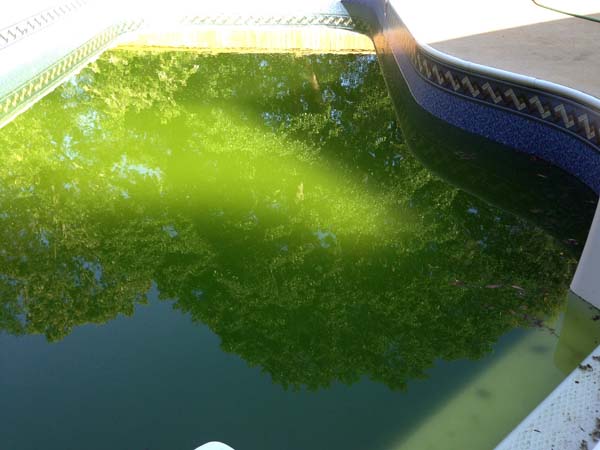 If I were a deeper person I'd probably make a comment about seeing beauty even in what's broken, but because I'm not, I'll just say that allegedly the pool guys are coming tomorrow. We'll see.