Chickadee is finishing up her first week of classes at her new school, and so far, so good. She doesn't tell me much, but I am trying to step back a little, plus I am often all doped up when we talk. She did mention wanting to use the x-ray of the hardware in my hand as her screen wallpaper, which I'm gathering to mean that breaking my hand in a really stupid way is—in her eyes—the coolest thing I've ever done.
Her father was kind enough to send along the obligatory first-day picture: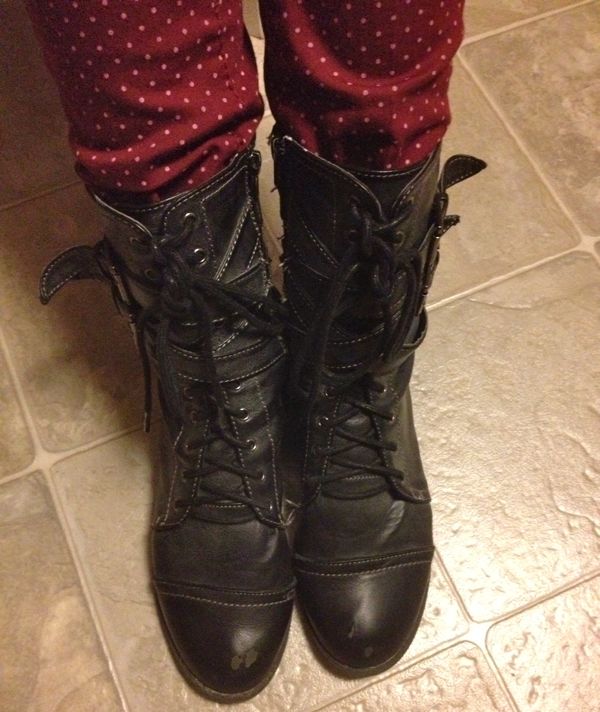 Those combat boots could use a little polish, but that's okay. Keep flying, girly.