The surgery was quick and his initial confusion and anger afterward was mercifully short-lived. He's talking, drinking, and absolutely loving that he can play as much Nintendo as he wants.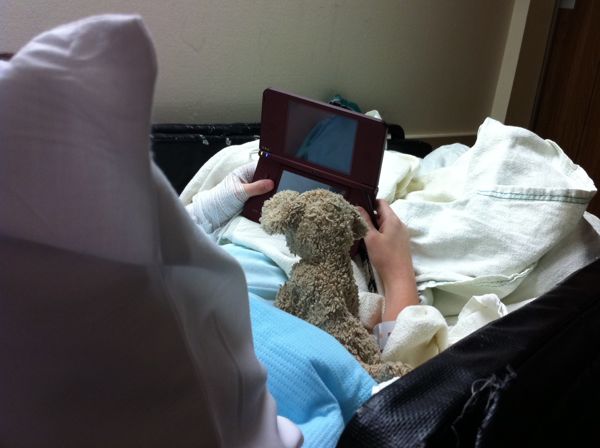 (Puppy says he just LOVES Pokemon Ranger, and also that tonsils and adenoids and tubes are stupid. Now get him some more apple juice!)
We'll go home in a few hours. I already feel better.