Today I'm grateful for hubcaps. Particularly, this hubcap: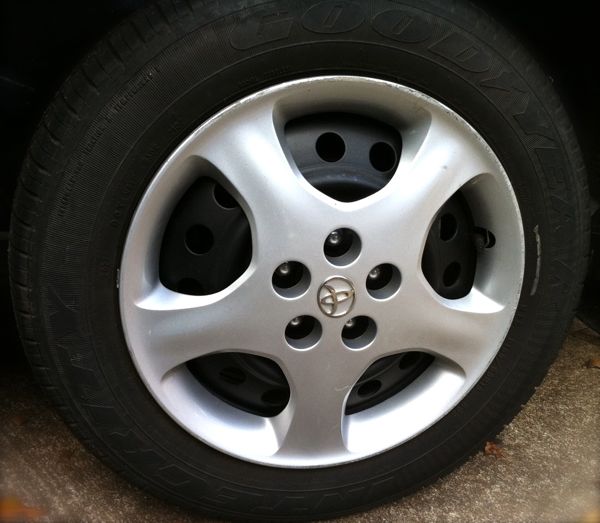 I took Monkey to a doctor's appointment this week and when we were done, my left rear hubcap was missing. I called Otto in an indignant rage; who the hell steals ONE HUBCAP in the middle of the day in the middle of town?
Otto said, "I'll take care of it." And he did. Like magic. A new hubcap showed up in the mail, and then on my car.
I could've lived with a missing hubcap. But Otto took care of it. Because that's just how he is. That there hubcap? IT'S MY VERY FAVORITE. (This is not really about my hubcap. Just in case you couldn't tell.)