I took Chickadee grocery shopping yesterday, and she begged—begged!—for a watermelon. I enjoy watching her beg; I didn't tell her I'd been planning to buy one, anyway.
We came home and unloaded everything, and the next time I walked into the kitchen, I saw this: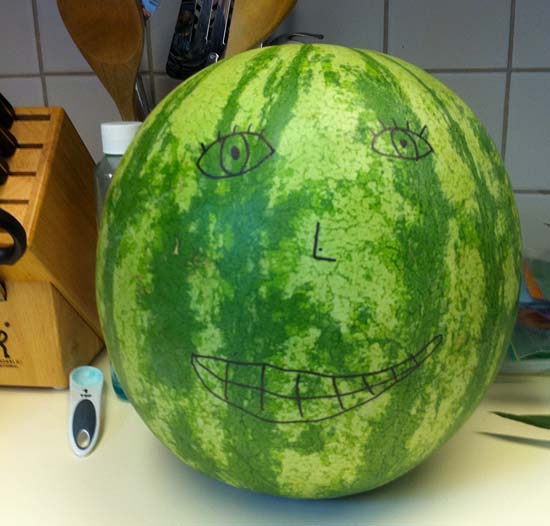 Apparently Mr. Watermelon Head is ready to give his life in pursuit of liberty and the American Way. Or so I'm told.
Have a safe and happy 4th of July, everyone!