Good morning! Today we're pulling up camp and leaving Lake Placid. It's been mostly dark and dreary with a few brief periods of sunshine, but even with the black clouds, I have to admit that the scenery up here is rather fantastic. Yesterday we took a gondola ride to the top of Whiteface Mountain.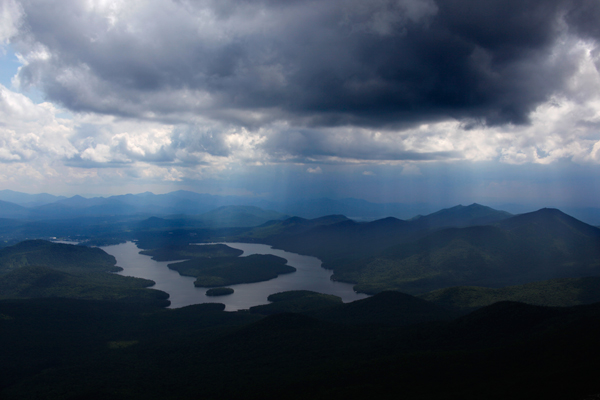 (Photo by Otto, king of capturing Jesus Light.)
Today is a landmark day for my family, not just because it marks the end of our first extremely soggy camping adventure. (This is me being convinced that the next leg will be drier. I know, it's weird to see me trying out the positive thinking thing.) Today marks two years since the kids arrived in Georgia and we brought them home to our new house and new life. That day seems simultaneously a hundred years ago and just yesterday; it was the day my nerves jangled with a mixture of excitement and fear, hope and worry.
This morning as the kids sat here gobbling down their cereal, Chickadee said, "Hey! HEY! Happy two years as a Georgia family Day!" and Monkey bounced and nodded in agreement. Otto asked them how their vacation was going, and they said it was awesome.
I sipped my coffee and smiled and tried not to get teary as I looked at my family.
There have been many trips, of course, in the time between my divorce and remarriage, when I've taken the kids to see my folks. There have been wonderful times with them; great memories. But on this trip I've been able to enjoy it all with a heart already full because there isn't that loneliness down at the bottom, waiting to catch me in a quiet moment.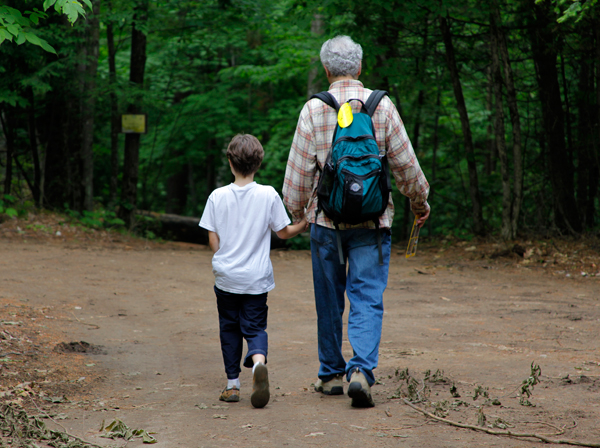 And if Otto ever gets on my nerves, well, I just remind myself that he has lots of really nice cameras and takes awesome pictures. (Like this one, which is proof positive that my father was born to be a grandpa, no?)
Happy Love Thursday, everyone. Whether it's been two years or two minutes that love's been in your life, I hope you take some time to savor it today.