When I was pregnant with Chickadee, I knew she was a girl. I told her father I knew she was a girl, and he would always tell me that I had a 50/50 shot at being correct, and after she was confirmed to be a girl via ultrasound he quipped that if I gave birth to four children and correctly predicted the gender of all four, THEN he would believe that I "knew." (I did know, though. I knew with Monkey, too.)
Meanwhile, once she was confirmed to have two X chromosomes, I sank into a quiet and private dread.
It's not that I don't like girls, you understand. It's that I WAS ONCE A GIRL and I both doubted my ability to build a good mother-daughter relationship with one and also I am intimately familiar with the UTTER CRAYZEE that is the adolescent female. The bottom line is that I was terrified.
(With good reason. Ahem.)
Eleven years later, things have changed. What I didn't know, back then, was the depths of love and joy this infuriating little creature would show me. I knew the lows would be low, but I had no idea how utterly awesome the good stuff would be. My relationship with my daughter is so very different than my relationship with my mother. Nothing prepared me for this bond, or the sometimes-rapid alternation between wanting to never let her go and wanting to chew her fool head off.
This week for Kitchen Table Reviews, we read a book called Sourpuss and Sweetie Pie (the review will be going live tomorrow). It's the story of a little girl whose grandparents never know who they'll get—Sourpuss, the grumpy, difficult girl, or Sweetie Pie, the charming and delightful granddaughter.
Usually when we do our reviews, we each read the book, individually, and then come back together to discuss it. This book delighted us so much, we read it aloud, together, and none of us could stop laughing.
Because HOW DID NORTON JUSTER write this book about Chickadee without us knowing?
The main character says, early on:
Poppy doesn't like Sourpuss too much.
Neither does Nanna.
I mean, they like her because she's me, but not so much. Do you know what I mean?
Chickadee threw her arms in the arm, football-goal style. "I know what she means!"
We laughed together. "I do, too," I said.
Yesterday, Chickadee begged me to come to school to watch her in a competition. I obliged, even though Wednesday is my busiest day and she'd neglected to invite me until the night before. Her team won, and it was all very exciting, and when she came home from school, later, she was all smiles and thanking me for coming to cheer her on.
Less than ten minutes later she was standing here in my office SCREAMING at me because she needed an eraser and that was, apparently, the end of the world. And also my fault. Twenty minutes after that, she was helping her brother get a snack and loading the dishwasher without being asked. And telling me that I'm the greatest mom ever.
(Adolescents should come with a supply of dramamine, man. This kind of head spinning is way, WAY worse than being carsick.)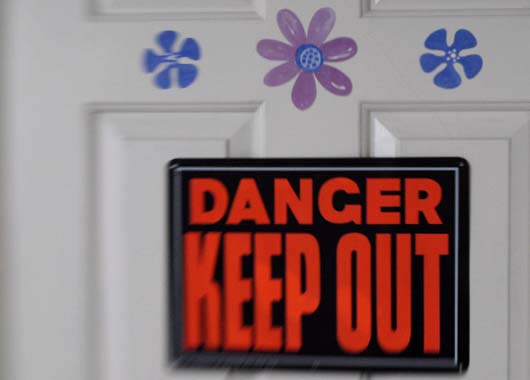 I never do know what I'll find behind that door. It's a wild ride, but there's no place I'd rather be.
Happy Love Thursday, everyone. I hope each and every one of you has someone who knows what you mean.