So. Tonight. Tonight is the big gala. It's a black-tie event, you know. Fancy schmancy.
So naturally Otto and some of his other professor colleagues (please note: all males) got together and decided that they could get away with just wearing suits to this thing. Even though the non-faculty, donor-type guests will all be in tuxes. Even though I will be wearing a torture device underneath my full-length gown.
Yeah. Fine.
I took a couple of deep breaths and said that that was FINE if they'd all agreed they could get away with it, but that AT THE VERY LEAST he needed to buy some new shoes and a new tie. Please. For the LOVE OF GOD. (In fact, we sort of had an argument about it, and I was all snotty and exasperated, and he was mad at me, and then later we had a conversation about how I'm not sleeping and that sort of makes me a big jerk. So.)
So last night Otto had to work late, and then he came home, first, so that he could see the kids before they went to bed, and then he went BACK OUT to go shopping.
Otto—like most men—would rather have a root canal than go shopping. But he did it, because he loves me. Also because I threatened to pretend not to know him if he didn't at least get a decent pair of wingtips or something, SERIOUSLY. Every year he pulls out the LL Bean catalog and buys himself a few new pairs of khakis, and every birthday and Christmas I give him a few shirts, and every now and then I look down at his feet and threaten to throw those shoes away while he sleeps, so help me God, and… that's pretty much how his wardrobe is sustained.
So Otto was shopping, and I was sitting here at my computer, working. And I got a picture message from Otto.
"What do you think of this one?" it said. I started to type a message back to tell him that I thought that looked good, but the phone rang and it was him. So we chatted about it briefly; Otto is tall and really needs an extra-long tie, but apparently the store only carries extra-longs online. So this tie would be sort of a pain in the ass, but he could make it work. Did it meet my approval? Yep, it was fine—nice utilization of school colors, there, too. Go ahead and get it. He said okay, he'd be home soon, and we hung up.
And then I felt a little pang of guilt. Here Otto was spending his evening shopping (which he hates) and buying a tie that really isn't even the right size for him, when actually, I have a new tie for him tucked away in my closet.
It went like this: About a month ago I was surfing an online sale and noticed that the same store he was at had those extra-long ties online. (I remember being surprised by that, because I've never seen them in the store—and I hadn't known they're online-only.) So I was poking around in the ties when Chickadee walked up and asked what I was doing. I told her there was a big sale going on and I was thinking of picking up some things for Otto's birthday (next month). She immediately said, "I want to pick out something for him."
I scooched over on the couch and she snuggled in next to me. "I want to pick out a tie for him," she said. And together we browsed around until she found the tie she wanted to get him. We put it in the cart along with a few other birthday presents (shirts! because we are predictable!) and I completed the transaction.
A few weeks ago, the package arrived and I tossed it into my closet, unopened. (Birthday presents are easier to hide when they're still wrapped up.)
So last night, after hanging up with Otto, I remembered that we had a tie, an extra-long tie, even, waiting for Otto's birthday in a few weeks, and I started thinking how stupid it was that he was buying a tie that wasn't even the right size.
But then I realized I couldn't even remember what the tie Chickie had picked looked like—maybe it wasn't gala-suitable.
So I went into my closet and opened the package. And pulled out the tie. And then I called Otto back.
"Don't buy the tie!" I said, as soon as he picked up.
"What? Kinda late now," he said.
"But you JUST CALLED!" I said, "You're checked out already??" He was. I sighed. "Are you still at the store?" He was. I sighed again. "Honey, go return it. Trust me. I have a tie here for you. It's an extra-long, even. Just return that one. I'll explain when you get home."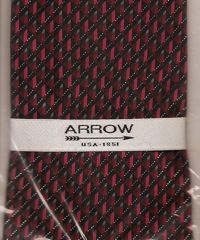 Otto arrived home about half an hour later, and I showed him the tie Chickadee had picked out for him.
It's the same tie.
Apparently the stripes go the other way, on the extra-long, but it's definitely the same tie.
I guess it's official that our morph into some sort of Borg family hive mind is complete, then. I mean, the selection of extra-long ties on the website (particularly the ones on sale, because you KNOW I was only looking at the sale stuff) wasn't all that large, but Otto walked through the entire store and picked this very tie. How many ties do you suppose there were? Fifty? A hundred? What are the odds??
I pulled Chickadee aside this morning and told her I had a huge favor to ask. Poor Otto doesn't have a nice tie for tonight, so did she think maybe she could give him her tie as an early birthday present, so that he can wear it to the gala? Please? She grinned big and said sure. I cannot wait to see their mutual delight tonight when Otto is gifted with this very special tie.
Happy Love Thursday, everyone. May you all be assimilated!