Love fights the good fight, and speaks its truth as best it can, and trusts that things will work out the way they're supposed to.
Love prays a lot. Love tries to figure out What's Best in a situation where nothing feels optimal, where everything feels potentially catastrophic, where animosity and differences of opinions and realities seem neverending.
Love is staggered by what seems like a ridiculous solution where everyone loses—where a judge plays King Solomon (love's worst fear) and rather than accepting either truth, chops up the innocents and waits for the other players to relent. Which, of course, they won't. Can't. On either side.
Love despairs and tries to put on a brave face while dying on the inside.
Love stops wallowing and goes back to praying.
Love finds a glimmer of hope and acceptance and grabs on for dear life. Love remembers that love maybe doesn't conquer all, but sometimes is enough. And whether or not we can see eye to eye, there is plenty of love here. Whether it's the same love or a different kind, trusting it—as best I can—is all I can do.
So I will work on that.
Love puts on its big girl pants and acts happy and excited and buys new suitcases and assures them that it will all be great. Love counts down and prepares and tries to be enough.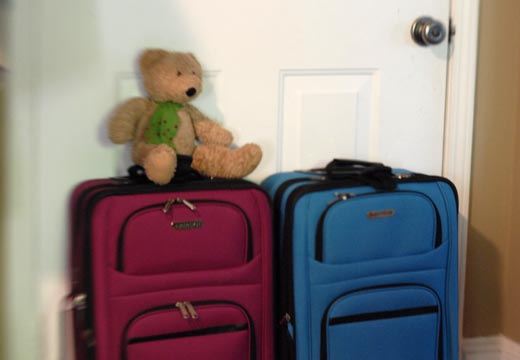 Love keeps praying and pretending to believe, until it does. Because that's how love works.
I don't know that I can call it a happy Love Thursday, exactly, but today this is the best I can do. Tomorrow I'll do better, and the next day, better still. I'm getting there.