Otto has one of these, and this morning I played with it for a while. I wanted to take a picture of something I love that feels like it's hard to grasp, right now, because Lensbabies pictures always look like you've captured something fleeting.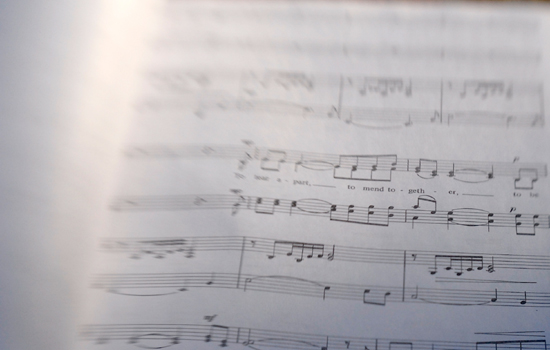 Last night I finally gave voice to something I've known for a long time, but I've been wishing really hard for it to not be true.
I know I don't talk about it a lot here, because it's a lot more interesting to yammer on about swearing at telemarketers or whatever, but my involvement in church is a big part of my life. A big part of who I am, or at least who I want to be.
A huge part of how I connect with worship is through music, and so although I had misgivings about this church we've found ourselves in, I finally joined the choir because I thought "Okay, THIS will give me the connection I seek."
And it didn't.
So then I was invited to join this quartet, and I thought "Well, finally, THIS will give me the connection I seek."
And it didn't.
Understand me: There's nothing wrong with this church. Or the choir, or the quartet. And hopefully there's nothing wrong with me. (Oh, there's plenty wrong with me. But you know what I mean.) But there's a connection I crave that I am just not getting. We've been going to this church for eight months, and I still feel like I'm a visitor.
And that's because this is the wrong church.
Leaving them now means leaving the choir, leaving the quartet, going back to stilling my voice until we find the right church home. It means allowing light to fall on the fear that I will not find my home, and that I will not sing.
I need to sing.
Leaving them now, right before Easter, drips with an irony that's a little thick even for me.
I will try to hold fast to the conviction that my place is out there, and that I'll know it when I find it. I am trying to tell myself that this is not a cop-out; rather, it is a courage that took me a while to find. Better to seek than to settle. Yes?
And when I find where I belong, I'll sing again.
Happy Love Thursday, everyone.