After a long, harsh (not really) summer, Nerd Night has returned! Even that is a lie, sort of—there were sporadic Nerd Nights this summer, they just couldn't do it every week. And actually, the current campaign started last week, but I was too busy trying to get my child to pack for college and clean her room to share that recipe. (But: soft cherry chocolate chip cookies, in case someone feels they cannot live without that recipe. Happy to share it, if so.) Last night, though, that felt like the first "normal" Nerd Night in a while.
But… Chickie wasn't here. Clearly this leaves behind a void, yes? A void which can only be filled with chocolate and sugar.
I went searching for something with chocolate and buttermilk, because I happen to know that buttermilk makes all things chocolate even chocolate-y-er (totally a word), and also soft and silky. When I came upon Big Flavors from a Tiny Kitchen's recipe I knew it would be delicious as-is, but I was feeling feisty. My version has a spicy Mexican kick. This cookie is soft and super-chocolatey, with a lingering hint of cayenne. The plate came back empty. I'm thinking it worked.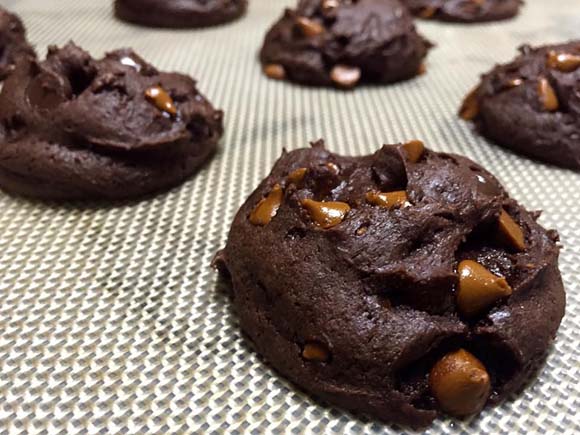 (more…)